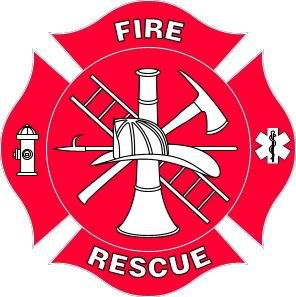 "Luke," I asked my three year-old, "what do you think you want to be when you grow up?"
He shoved a spoonful of granola in his mouth and replied, "A firefighter and a dada."
Affirming his choices as good, noble ones with a nod of my head, I probed deeper. "WHY do you want to be a firefighter, buddy?"
Responses I expected: to help people, to ride around in the big red truck, to appear on a pin-up calendar and show off my abs, to play with hoses bigger than my own.
Response that I received: "So that I can fire people with the hose. I can spray fire at mean people. Bad people like pirates. Not babies or kids, just bad people."
He then told me that ambulances take people to jail, that policemen are mean and like to tease people, and that to be a fireman, he needs to be funny. "It's funny to fire people."
I think Luke needs some career counseling.
Popularity: 4% [?]