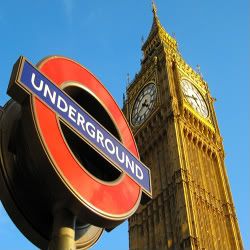 This holiday season, we are going to travel to England to visit my in-laws. I'm really excited about the trip, most especially about the 8 1/2 hour flight with my two kids. Since neither of them has slept in a car or on a plane since they were three months old, the probability of sleeping the entire flight, and thus off-setting the debilitating fatigue of jet-lag, is slim.
For those of you who may be more jet-setting than me, what suggestions might you have to get me through this travel hell? Give triple doses of Benadryl may not be the most responsible choice…
I'm hoping to be able to focus on family, eating shepherd's pie in a pub, riding a double decker bus, the best curry this side of Mumbai, drinking shandys (lager and 7 Up), checking out Windsor Castle, and showing off the Ugg boots that my sister bought for me last year.
Thanks, in advance, for your parenting help here.
Popularity: 2% [?]