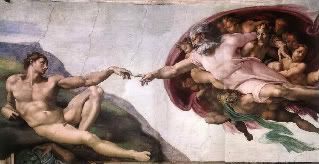 Last year, with some help, Antony and I solidified some of our beliefs and traditions regarding Christmas and Hannukah, and in doing so, we celebrated our best December ever.  But, I don't know that either of these holidays, beyond the words of the traditional candle lighting blessings, have anything to do with praising God for us.  Instead, these holidays for us are a time for family togetherness.
Recently, the topic of God has come up more and more. I'm sure it's because the kids attend a religious preschool. I mean, they're not praying in a chapel all morning or anything, they're just learning about holidays and basic biblical tradition. Annabel came home the other day and said, "Mama, I learned something really special today at school."
She paused for my full attention and then made a sweeping arc overhead with her hand. "God, he's everywhere!"
Now, my first reaction was to want to question her. Why are you calling God a "he?" The feminist in me held myself back, in order to further probe my daughter's newfound knowledge. "What else do you know about God?"
"Well," she plopped on the couch next to me, "God created our world, you know. And he made all the animals, too. And he made it rain a lot, and Noah built a boat to keep the animals dry."
She pretty much nailed the Noah's Ark story, which of course prompted me to belt into my camp-memory version of "Rise and Shine, and Give God Your Glory!" with hand motions. But I think that Annabel sees God as this mastermind, the narrator of the longest story ever.
A few days later, out of the blue, Annabel asked me, "Mama, what do you think about those first two people at the beginning?"
I was distracted by the mound of dishes in my sink, so it took a second to catch her meaning. "The first two people? Do you mean Adam and Eve?"
"Uh-huh," she nodded. "I know ALL about them, too."
"Really?" I asked, wondering what sort of things she was learning about creationism. "What do you know?"
A big grin spread across her face. "Well, there was this mean old snake. And he hissed at them, like this. Hisssssss. And he told them to eat the apple. Like the mean queen in Snow White! And Adam and Eve ate that apple, and you know what? Then they were NAKED! THEY WERE NAKED!"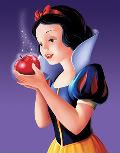 She collapsed into giggles.
I tried to launch into a lengthy discussion about parables and finding meaning in them instead of taking them as direct truth, but Annabel was more interested in finding out about how Adam and Eve found clothes.
This all made me really think. Annabel and Luke are going to a religious-based preschool, which I like. I like that they're learning about their heritage, their traditions, their holidays, and the basic Biblical stories that I believe everyone should know (if just to understand the references in literature even!). But if they're learning about God and beliefs, shouldn't I be the one to teach that to them? Should children's ideas about God come from their teachers or from their parents?
I won't have all of the answers to my children's questions about God, because I don't have all the answers to my own. I do believe in a higher power, but I don't believe that God is a bearded white man. I also believe that Moses was an historical figure, but I don't know if I buy that he parted the Red Sea, either. Maybe he just found a really shallow area, and then the tide came in before the Egyptians arrived. I believe that the Torah/the Old Testament/the first 5 books of the Bible has a basis in history. There has, after all, been some historical evidence of the Exodus from Egypt. But mostly, I personally see the Bible as a set of stories meant to teach tradition, history, morals, and values.
I'm a traditions gal myself. My two favorite holidays are Thanksgiving and Passover, and both are very similar. Both involve giving thanks for some sort of deliverance, and both require copious amounts of food preparation and eating. The part that I love best about these holidays is that family gathers around the table to eat, drink, and share the story of our history, both religious and American.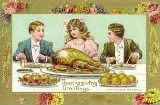 So how do I impart this to my children? How do I reconcile what they learn at school to what I truly believe myself? And most importantly, how do I explain to them that the concepts of God and religion are highly personal, ones that they themselves will grapple with as they get older?
Maybe this is the real crux of the issue: belief in God IS personal. It can be encouraged, taught, and questioned, but it cannot be controlled. Even my four year-old, then, has the right to form her own beliefs, and I must learn to respect those, even if they're different from my own.
Popularity: 2% [?]